The Academy offers intensive and competitive performance training to experienced shuttlers and budding talents by developing a competitive training platform, development programs and participation in local and international tournaments.
Our team of experienced coaches is focused on ensuring the continued professional development of our shuttlers and will stay acquainted with international coaching standards and advancements.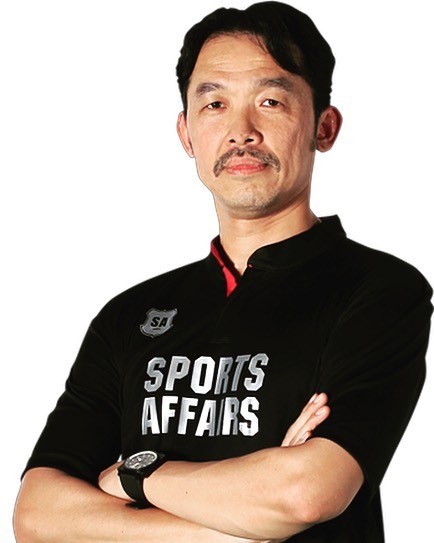 HEAD COACH: Rashid Sidek
Reigned supreme in the Malaysian badminton arena and stamped his world-class status when he won the men's singles gold medals at the 1990 and 1994 Commonwealth Games.
His greatest achievement was eventually at the 1996 Olympics in Atlanta, USA when he clinched the bronze medal. Upon his retirement, he pursued a career in coaching with Nusa Mahsuri before being appointed the chief coach for the singles division by the Badminton Association of Malaysia. Sports Affairs Academy is proud to have Rashid Sidek as our head coach for the singles category as he aspires to produce Malaysia's first Olympic champion from our Academy.

SPORTS AFFAIRS DEVELOPMENT PROGRAM
This development program was set up to identify young aspiring badminton players with potential and determination in the sport. This full-time program focuses on both On-Court and Off-Court development.
Since its inception in May 2015, Sports Affairs Academy's training and development program headed by the legendary badminton shuttler, Rashid Sidek has successfully guided and developed a few national junior shuttlers to high achievements and titles especially in the national circuit tournaments.
Among the shuttlers that have been participating in the Sports Affairs training program and sparring sessions are Mohd Arif Ab Latif, Nur Mohd Azriyn Ayub, Tan Chun Seang, Lee Hyun Il, Tommy Sugiarto and many more.
Sports Affairs Badminton Development Program is divided into two categories; Project 2020 (age 23 and below) and Project 2024 (age 18 and below). At the moment, we have 20 aspiring players training with us under this Ministry of Youth and Sports Malaysia (KBS) endorsed development program. The team is powered by APACS SPORTS (M), the program's official Equipment Sponsor.
SPORTS AFFAIRS ACHIEVEMENTS
EVENT
ACHIEVEMENT
PLAYER

2015

PERAK OPEN NATIONAL CIRCUIT
CHAMPION
Mens Doubles
Mohd Arif Latif
Nur Azriyn Ayub
NATIONAL CIRCUIT GP FINALS
CHAMPION
Mens Double
Mohd Arif Latif
Nur Azriyn Ayub
YONEX DENMARK OPEN
2nd PLACING
Mens Singles
Tommy Sugiarto
SUNRISE VIETNAM OPEN
CHAMPION
Mens Singles
Tommy Sugiarto
YONEX SUNRISE INDONESIA OPEN
CHAMPION
Mens Singles
Tommy Sugiarto

2016

JUNIOR PURPLE LEAGUE
CHAMPIONS
Team Event
Cheras BC

2017

CELCOM AXIATA National Championship U-21
2nd PLACING
Mixed Doubles
Ooi Zi Heng
Payee Lim
CELCOM AXIATA National Championship U-21
CHAMPION & 2nd PLACING
Mens Doubles
Syazmil Idham
Ooi Zi Heng

Amirsyazwan
Seddrick